Beautiful Deluxe En-Suite Bathroom
From the second you step through the door, this flawless en-suite bathroom immediately leaves you feeling relaxed. From the sleek Villeroy & Boch marble tiles to the seamless walk-in shower, everything about this space exudes timeless luxury and exceptional quality. Our skilled fitters always go to great lengths to achieve a perfect finish. Their outstanding precision and attention to detail undeniably shine through in this simple yet sophisticated bathroom.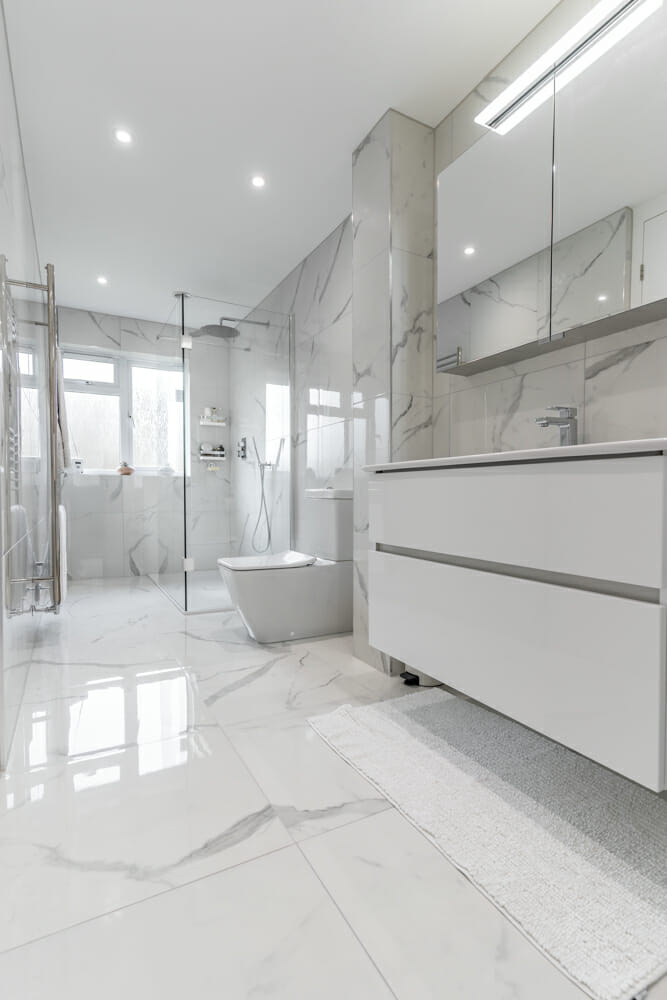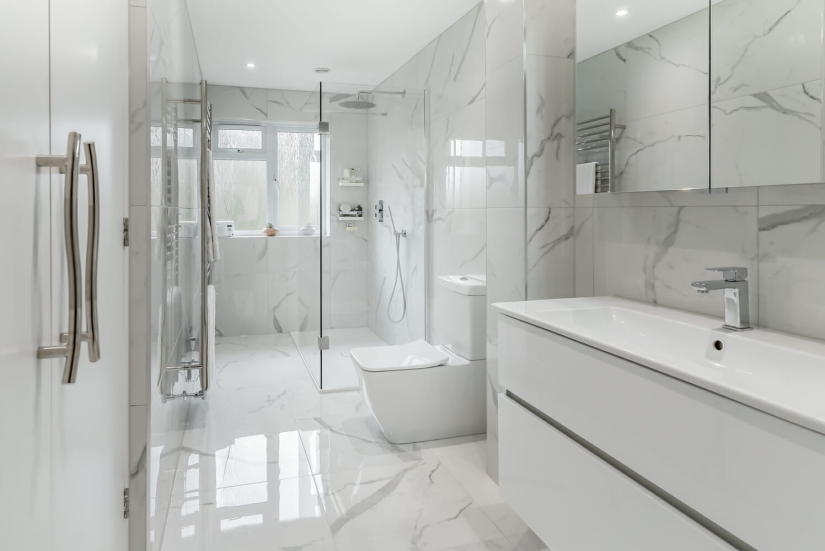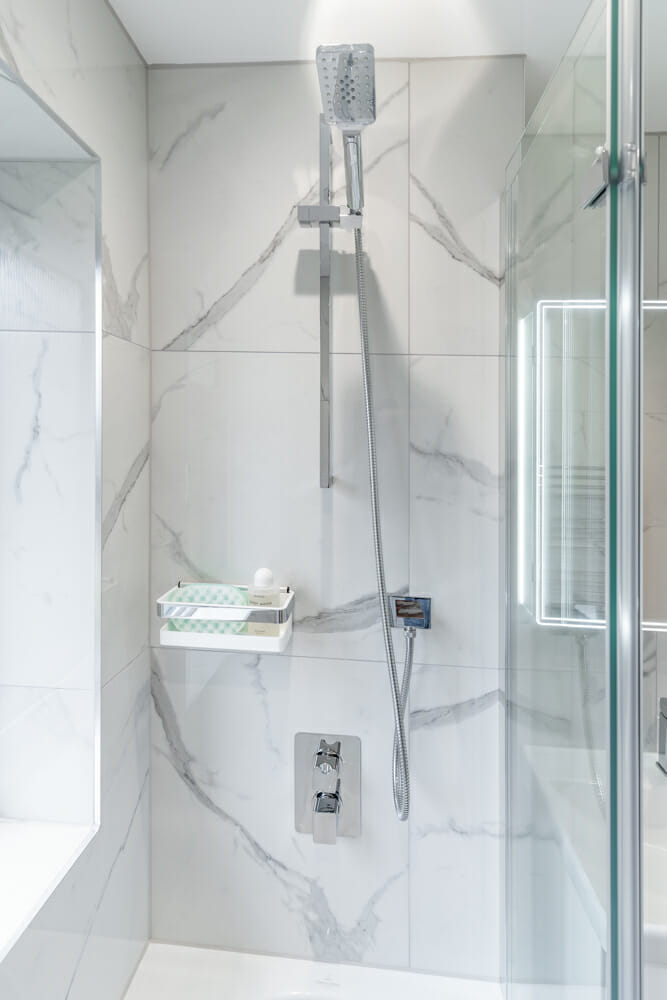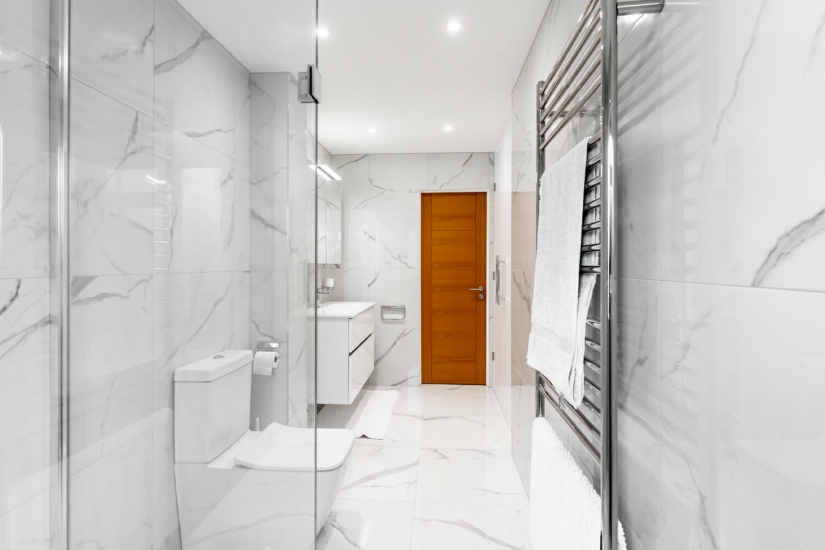 The Vado Phase tap and tiles match those used in our client's other beautiful bathroom. However, we recommended the gorgeous Aquata shower glass and Vado waterfall shower and diverter for the walk-in shower. The stylish and minimal built-in design really accentuates the chic and sumptuous atmosphere. Villeroy & Boch's stunning V-line basin and vanity utilise the space wonderfully, bringing practicality and finesse to the interior. Keeping clutter to a minimum isn't easy in a practical space like a bathroom. However, a lovely, mirrored vanity and neat shower baskets ensure our clients have plenty of room for toiletries. A seamless, fitted wardrobe also provides ample storage space without detracting from the opulent and restful ambience. This elegant and practical Eastbourne bathroom is perfect for unwinding. Our clients simply couldn't wait to use their luxurious new en-suite.
"Lloyd at HKS was fantastic, really took the time to take us through lots of options and helped us design a great bathroom for a small space. Awesome tiles too!"