Traditional Kitchens Sussex
Discover our classic, traditional kitchen styles, designed by our expert team and installed by truly talented fitters...
Discover our classic, traditional kitchen styles, designed by our expert team and installed by truly talented fitters...
Explore Our Traditional Kitchens
A large proportion of our time spent at home is in the kitchen. It's where families gather for mealtimes, where cups of tea are gossiped over and where important life decisions are made. Your kitchen should be a welcoming space that feels like home and, if you're looking for a mix of classic design and a welcoming feel, our traditional range of kitchens will be perfect for you.
Our traditional styles take in the heart of English design characteristics. We're proud of our heritage, and that really shines through in our more classic designs. Using thick, wooden worktops, classic door designs and chunky handles, we can create something that makes you excited for your first Sunday roast dinner (and, of course, that first glass of red!).
The Options Are Endless...
When designing your own kitchen, it's true that the options are endless. At HKS, we start with a blank canvas. We listen to you and your needs, before making suggestions on the layout, design, colour scheme and finer details.
Of course, you have free-reign to shape your traditional kitchen to the exact specification you're looking for. Our design team will help to provide something that not only looks the part, but is completely practical for every day use.
"From the moment I entered the Haywards Heath showroom, the experience was superb. Help finding the kind of kitchen I wanted; invaluable advice in choosing the units and appliances; working out solutions through the design process; the project management of the installation which made sure all the different stages followed on seamlessly; and the brilliant craftsmanship applied to the fitting. The entire service was exceptional, considerate and courteous."
"The quality of the finish throughout is excellent and HKS and their team went above and beyond. I'm absolutely delighted with the result, which is even better than I had imagined! Gary worked with me to help design a shower room which maximised the space and met all my requirements. Phil and the team then did an outstanding job of fitting out the room."
"We were impressed with the entire operation: noting our requirements and producing a design that not only met our needs and budget but also looked great; the services of competent workers who efficiently completed each stage of the project; consistent management and supervision of the entire process; immediate attention to the small number of snags that arose. We are delighted with the result. Very many thanks."
Visualising Your Traditional Kitchen
There's no better way to start envisioning your new kitchen than to see and feel our products up close. Visiting our showroom will enable you to get to know our team and will begin to make your dream design more of a close reality.
Our experienced team will be on hand to offer tips and knowledge when it comes to choosing your design features, whether it's finishes that complement each other or innovative storage solutions that will ease the Monday morning breakfast rush. We want to create a space that well and truly works for you and, while it must look great, it also needs to be efficient.
We want you to sit back and enjoy the journey to creating your dream kitchen, and a conversation with our designers at our showroom will help to visualise your end goal and make the small decisions that will get you there.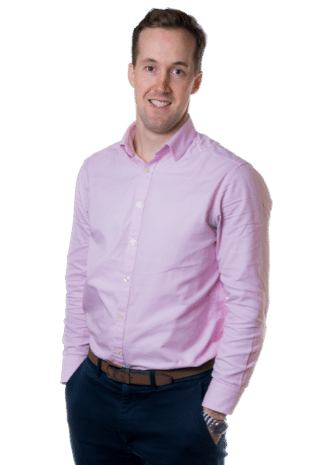 Design Your Dream Traditional Kitchen
See what HKS can do for your kitchen by booking a free design appointment with one of our design experts.