Modern Bedrooms in Sussex
We have a fantastic range of beautiful bedroom interiors here at HKS. Discover our range of dreamy modern bedrooms below...
We have a fantastic range of beautiful bedroom interiors here at HKS. Discover our range of dreamy modern bedrooms below...
Stylish & Practical Modern Bedrooms
From sleeping soundly to getting ready for social occasions, your bedroom has more than one important use. And your new interior should offer the ideal solution to both. A great modern bedroom design takes both aesthetics and functionality into consideration to create a restful and elegant yet efficient space. Here at HKS, our sleek and sophisticated modern bedroom interiors do just that. Combining fantastic storage solutions, space-saving features and gorgeous styling, our modern bedrooms offer the ideal solution to creating a relaxing and practical interior.
It's not just our luxurious and stylish products that make our modern bedrooms so exceptional. Our skilled, specialist team are behind every outstanding interior we design and install. They are experts in creating bespoke bedrooms that maximise space while looking simply sublime. They will work closely with you, discussing your needs in order to understand how best to configure your design. Whatever your requirements, our team will devise the perfect practical solutions to enhance your space, including anything from bespoke dressing areas to individually tailored display cabinets. Not a single functional or stylish detail will be overlooked. You can view our beautiful modern bedroom products and meet with our expert team at one of our wonderful Sussex showrooms. Click here for more details.
The Perfect Night's Sleep
From relaxing colour schemes to efficient layouts, the design of your bedroom plays an important role in getting a great night's rest. In fact, minimising bedroom clutter has been scientifically proven to improve sleep. Updating your bedroom with a fresh modern design could do more for you than just giving your space a new look.
Typified by clean lines, minimal detailing and fantastic functional features, our modern bedrooms make a popular and versatile choice. We spend a lot of time in our bedrooms, so it's important to get your interior just right. From smart storage solutions to practical dressing areas, with help from our design team, you can start to take the first steps on the way to your dream bedroom.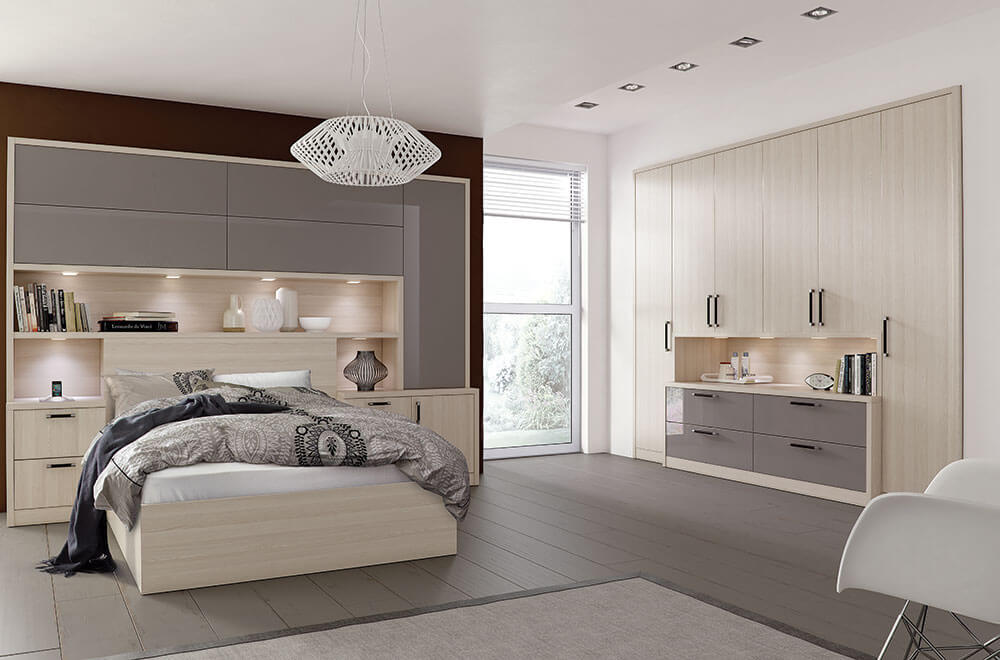 "Absolutely fantastic customer service, knowledge and attention to detail. Gary really knows his stuff and is a pleasure to deal with. Amazing customer service which is rather refreshing these days. I wouldn't recommend anywhere else for the design/installation of a quality kitchen, bathroom or bedroom."
"The renovation of our kitchen, dining room, utility and cloakroom is the third project completed for us by HKS, and yet again we have been absolutely delighted with the professionalism, integrity and service provided by the Haywards Heath team and their associated craftsmen."
"We were impressed with the entire operation: noting our requirements and producing a design that not only met our needs and budget but also looked great; the services of competent workers who efficiently completed each stage of the project; consistent management and supervision of the entire process; immediate attention to the small number of snags that arose. We are delighted with the result. Very many thanks."
Sussex's Trusted Modern Bedroom Specialists
If you're looking for a new fitted bedroom, you're in the right place. Here at HKS, we have been designing, manufacturing and installing high-quality, bespoke bedrooms throughout Sussex for 37 years. We're a friendly, family-run company and have a huge amount of experience when it comes to providing you with the perfect setting to grab 40 winks. Our trusted team know exactly what it takes to create beautiful and functional modern bedrooms. They take great pride in their work and won't stop tweaking and developing your unique design until you're completely delighted with every detail.
As trusted local specialists, we care a great deal about ensuring all our customers have the best experience possible. Your bedroom is a highly personal space, and we know it means a lot to you. That's why we go to great lengths to carry out your project with meticulous attention to detail and care. Our team will ensure your bedroom renovation runs smoothly from start to finish, communicating with you throughout your project for complete transparency. We rely on our own skilled team of in-house fitters to install our bedrooms. Their impeccable precision guarantees a flawless finish that highlights the exquisite quality of our products. If you'd like to know more about our fantastic service, please don't hesitate to get in touch. Click here to contact your local showroom.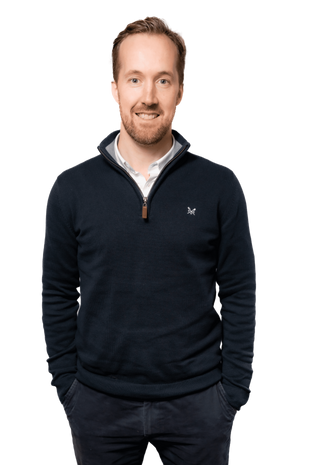 Start Your Modern Bedroom Journey
Discover how we could help you transform your bedroom into a practical and modern retreat for relaxation. Click the button below to book your free design appointment.