From steam ovens to wine coolers and microwaves to cutting-edge extraction fans, your kitchen appliances can take your interior to the next level.
Read on to explore the huge range of appliances and brands available here at HKS...
From steam ovens to wine coolers and microwaves to cutting-edge extraction fans, your kitchen appliances can take your interior to the next level.
Read on to explore the huge range of appliances and brands available with us...
The Ticking Heartbeat Of Your Kitchen
Here at HKS, we have a passion for creating kitchens that are for more than the simple grind of making weekday meals. We want to create a place where you can push your culinary skills. A place where you can experiment with new flavours, and, most importantly, a place that is efficiently designed with the best appliances to make cooking less of a chore and more of a dreamy Sunday afternoon walk in the park. Great design and flow make it easy for you to work in your kitchen, but appliances are the ticking heartbeat, and the right ones have the ability to take your kitchen to the next level.
For a long time, the extraction of cooking smells has been a problem. With the introduction of Bora Hobs, the issue is no longer.
Bora use their technology to not only provide incredible hobs, but with an integrated powerful extraction unit, the smell of your cooking will be captured before it spreads. Not only is it an incredible piece of engineering, but the catchment tray is also removable and very easy to clean. This all leads to fresher air inside your kitchen, less food smells & noise, energy efficiency, quality and they are also aesthetically pleasing with no need for a chunky extractor fan.
Find out more about our selection of Bora products by clicking HERE.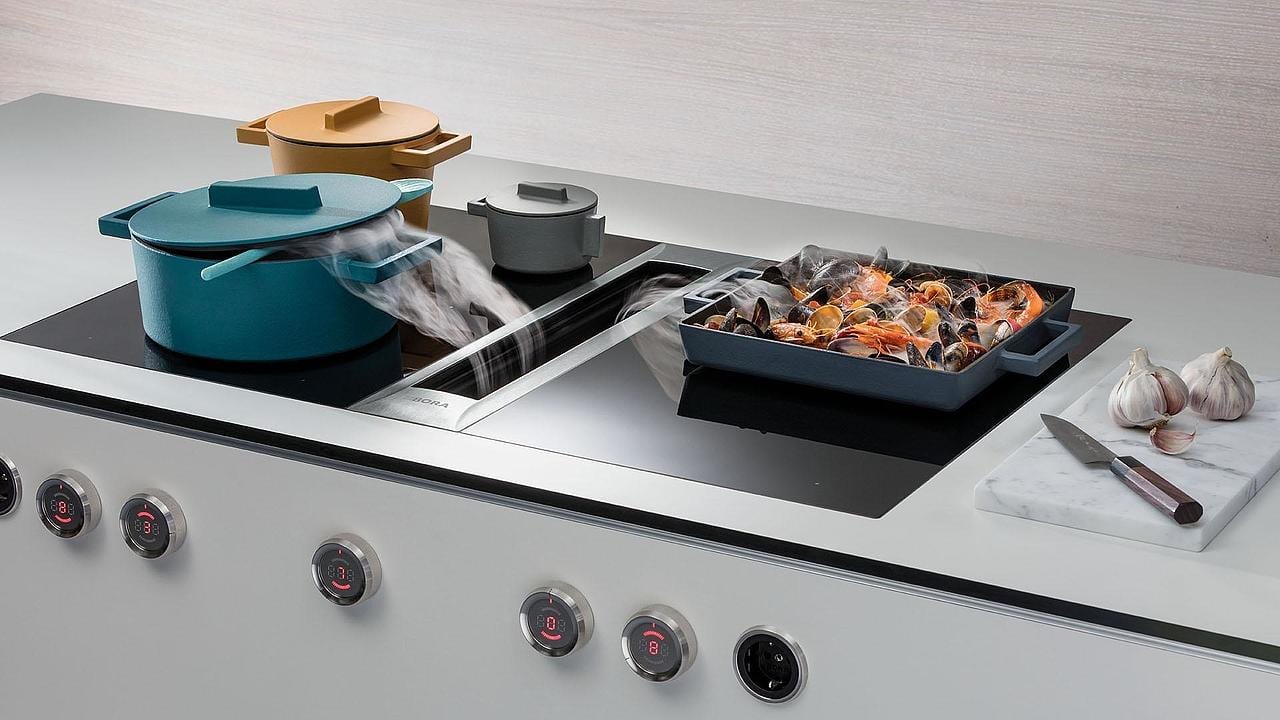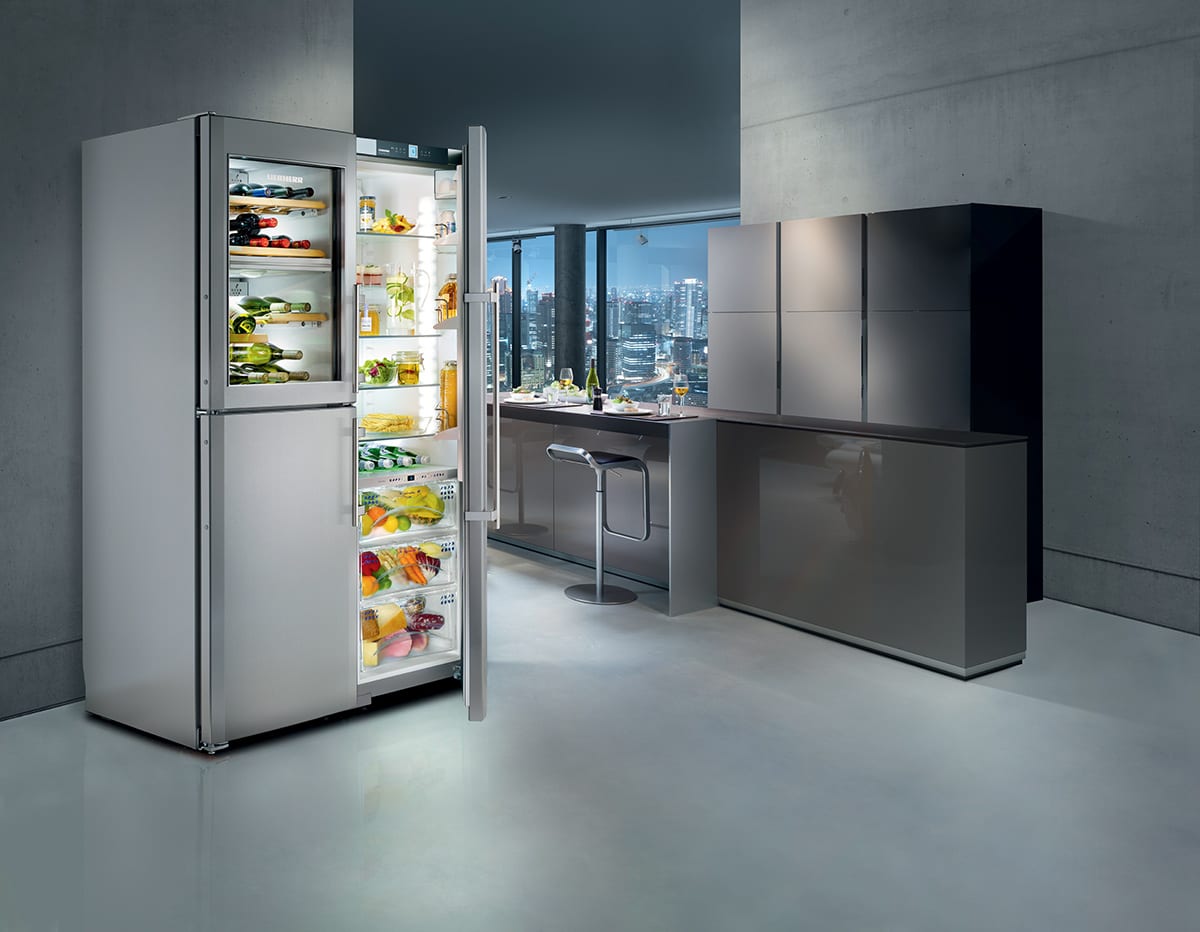 Keeping food fresh is hugely important in today's world, and Liebherr Refrigeration do that very well. With over 60 years of expertise, their product range and extensive production capabilities have expanded vastly. Liebherr use only the highest quality materials and components to ensure product reliability.
Their units are not only very easy on the eye, but use BioFresh technology that stores food just above 0ºC at an ideal humidity level, meaning your fresh produce stays fresher for longer...
De Dietrich are a French manufacturer of exceptional quality appliances, with a long and successful history in product innovation. They offer an impressive range of designer ovens, hobs, and cooker hoods. All of which are highly reccomended by famous chefs such as Pierre Gagnaire, and are available here at the three HKS showrooms.
De Dietrich were the first inventors of the pyrolytic self cleaning oven, steam oven, and the induction hob. The collection consists of unique colours such as Pure White, Platinum, Iron Grey, and Absolute Black. All of which are packed full of useful functions such as defrost mode, bread baking, keep warm, and pyro clean. De Dietrich products also come with a 3 year manufacturers warranty.
Here at HKS, we're proud to be a NEFF MasterPartner.
NEFF's beautiful & innovative products are unrivalled when it comes to preparing mouthwatering food for any occasion. Whether it's a four-course dinner or a dessert you just can't get enough of - NEFF products are equipped for every dish. View our NEFF Range here!
Miele is a well established German brand of high-spec appliances and a well-known name, with a great reputation for quality, technology, and service
All appliances are tested to the equivalent of 20 years use. Demonstrating the point that Miele products are built to last.
In addition to this, Miele appliances are carefully designed to create timeless elegance for your kitchen. HKS have been a proud Miele retailer for many years.
Siemens are a true household name with a proud tradition of creating stylish and functional kitchen appliances. Their drive and determination to revolutionise the way we use our kitchens is just one of the reasons we've chosen Siemens to be one of our trusted appliance suppliers. From washing machines to microwaves and fridges to handy apps to save you time and energy, Siemens remains a go-to brand for all things appliances.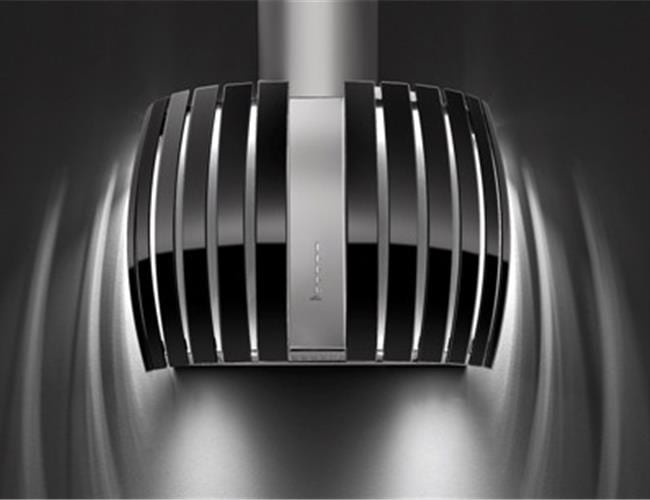 Falmec produce high-quality cooker hoods to suit a growing demand of style within the kitchen industry. Whether you are looking for a stand-out feature hood, or simply a practical and sleek design, Falmec will provide an extractor to suit the highest requirements.
We have a range of Falmec collections available, including their professional range, incorporating outstanding value and practicality from their Zeus Pro stainless steel wall extractor and the new built-in Gr. Incasso Pro.
The E.ION range is a new collection which features biopolar controlled ionization technology. This eliminates odours and also will sanitize the air in the kitchen and comes in 7 attractive looking extractor models.
The NRS range focuses on noise reduction. This is done with patented Noise Reduction System technology, which provides high-performance extraction with the lowest decibel noise levels.
The luxury range includes two stand-out feature extractors, Prestige and the new Shark glass model.
Elica extractor hoods are perfect for the design-conscious. Not only do these fans do a wonderful job of eradicating any moisture and cooking smells, but they also look great as a feature in your kitchen with some sublime styling and design touches.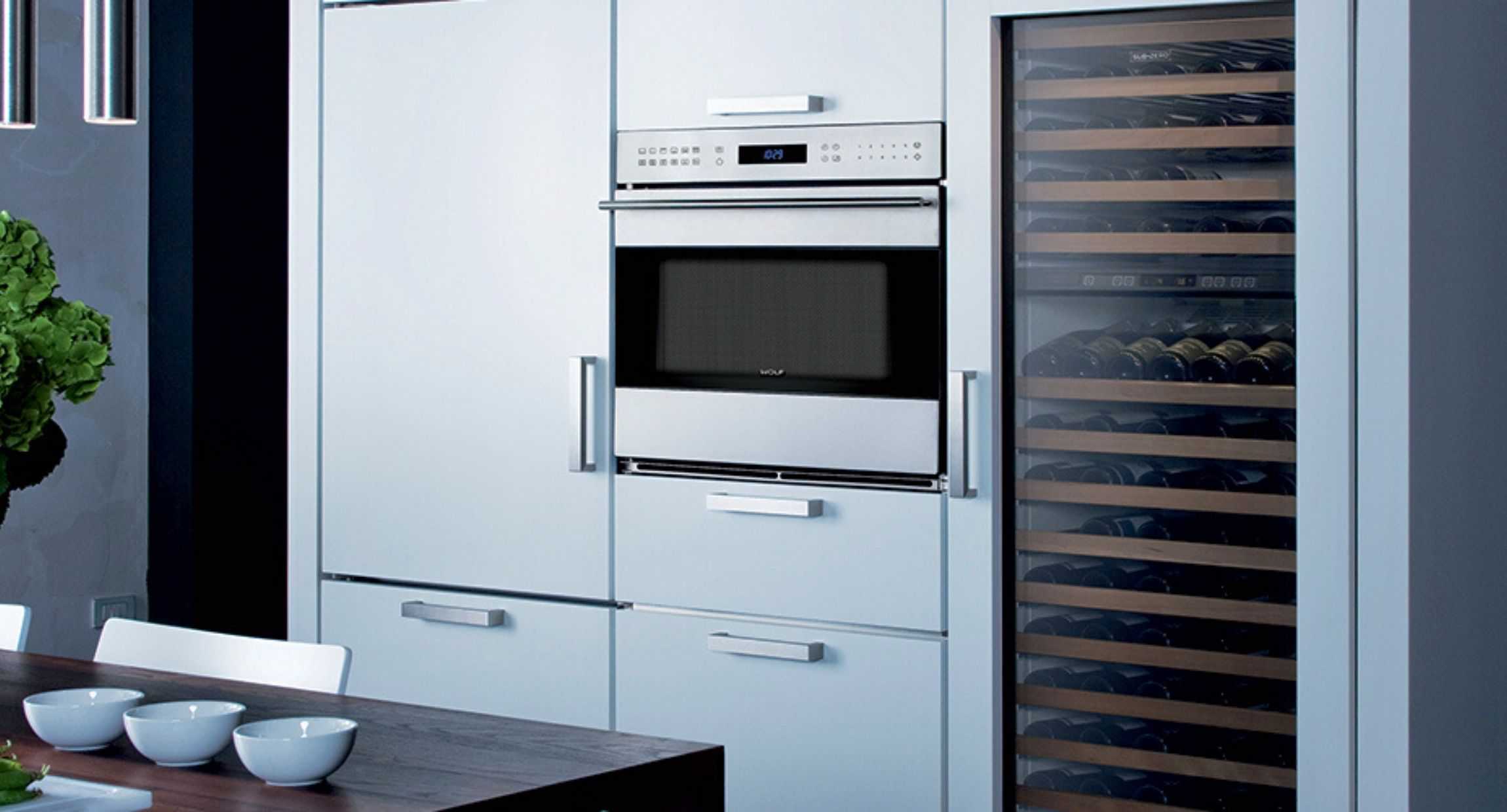 Sub Zero and Wolf Appliances
Sub Zero & Wolf has been a leading appliance brand for over 70 years. Their appliances are meticulously engineered to bring you a quality product that will last for years to come.
Founded by Westye F. Bakke in 1926 in Wisconsin, Sub Zero have been pioneering kitchen creations ever since, and with celebrity chefs such as Jamie Oliver and Anthony Worral Thompson using their products, Sub Zero & Wolf have come a long way.
Their attitude towards creating products from sustainable sources is another reason they are a key partner of HKS.
Lacanche describes their products as 'serious cookers for serious cooks', and we couldn't agree more. The company originate from the village of Lacanche, set in the Burgundian countryside in France. Range cookers like the one you see here have been manufactured, by hand, ever since the company started over 200 years ago.
A combination of proud history and fine craftsmanship have seen Lacanche produce incredible range cookers for years and years. One of their products would be a serious addition to your kitchen...
Air Uno are an Italian brand with a dedication to producing stylish cooker hoods and extraction fans that really make an impact in your kitchen.
As well as serving a core purpose to your cooking operation, cooker hoods are now used as a stylish design feature. Air Uno design and manufacture some of the finest extraction fans on the market. We provide a range of cooker hoods from Air Uno, and if you'd like to find out more, don't hesitate to give us a call in the showroom.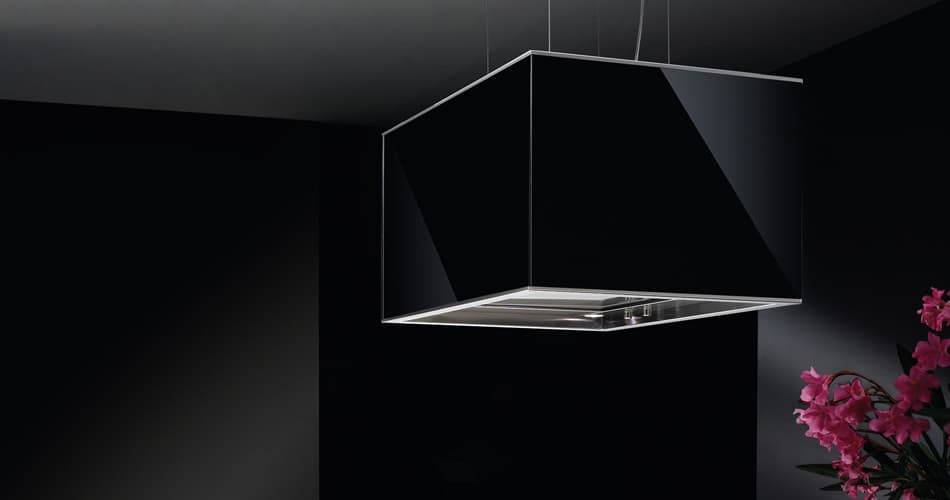 "We were impressed with the entire operation: noting our requirements and producing a design that not only met our needs and budget but also looked great; the services of competent workers who efficiently completed each stage of the project; consistent management and supervision of the entire process; immediate attention to the small number of snags that arose. We are delighted with the result. Very many thanks."
MR & MRS K | HAYWARDS HEATH
"Our dream kitchen has finally become a reality. Since you refurbished our master bedroom and en-suite bathroom 5 years ago our confidence in you all at HKS has never wavered, and indeed the kitchen has exceeded our expectations. We are also impressed with new innovations like boiling water tap, hob extractor etc., and colour schemes making the kitchen look so streamlined. We will certainly pass the HKS name around."
See what HKS can do for your home interior by booking a free design appointment with one of our design experts.