Fitted Bedrooms In Sussex
Over 40 years of experience designing and fitting luxury bedroom interiors means we know what makes the perfect bedroom. View our gallery by clicking below...
Over 40 years of experience designing and fitting luxury bedroom interiors means we know what makes the perfect bedroom. View our gallery by clicking above.
One-third of our life is spent asleep, so it's important that the place you sleep is just right. At HKS, we're proud to say that we've designed, built and installed hundreds of bedrooms for the people of Sussex, and we know what creates the perfect environment to get your 40 winks.
Sleep aside, there are a whole host of scenarios that your bedroom sees every day. From getting ready for a big occasion to the perfect setting to snuggle down with a good novel, we help you to design a space that not only looks good on the eye but is also as practical and welcoming as possible.
Your New Bedroom, Made Easy
Revamping a whole interior can sometimes feel like a chore. The good news is that from designing your bedroom through to the installation, HKS have developed a streamlined process that takes the stress away.
Our designers spend a long time tweaking and testing your designs before settling on the perfect design, and our fitters install your new bedroom to the highest of standards with quality workmanship, all whilst working to a strict, pre-arranged time schedule meaning you'll be without your bedroom for as little time as possible.
We've created hundreds of stunning bedroom interiors for people like you in the Sussex area, and you can delve into our past projects on the Case Studies page by clicking HERE.
"From initial enquiry to completion of our new kitchen, dealing with HKS was a pleasure. Under exeptionally difficult circumstances due to COVID-19 the efforts made to keep the project progressing to completion were exemplary. Superb attention to detail, outstanding customer care and expertly managed. We are delighted with the end result and would have no hesitation in using HKS again."
"HKS are very professional and deliver a high quality service. We had an amazing kitchen fitted by them and have recently had a dressing room fitted. Both times the quality of the product, the design and the customer service have been first class."
"We were impressed with the entire operation: noting our requirements and producing a design that not only met our needs and budget but also looked great; the services of competent workers who efficiently completed each stage of the project; consistent management and supervision of the entire process; immediate attention to the small number of snags that arose. We are delighted with the result. Very many thanks."
Relaxing is the main purpose of your bedroom, and building an interior that feels like home is our main focus. Our designers have years of experience when it comes to creating the ultimate bedroom interiors, and will be able to talk you through the intricacies of your dream bedroom at one of our showrooms.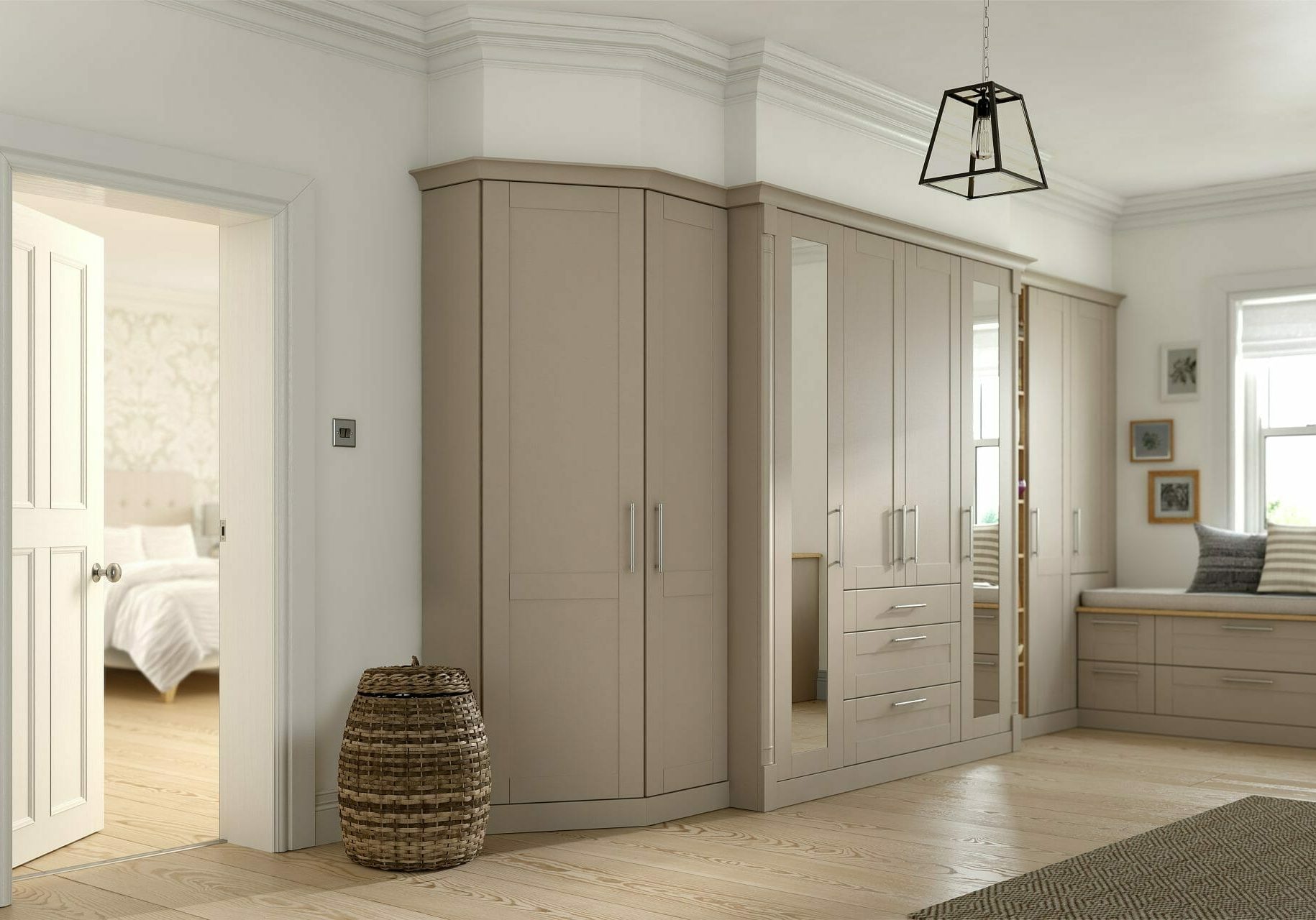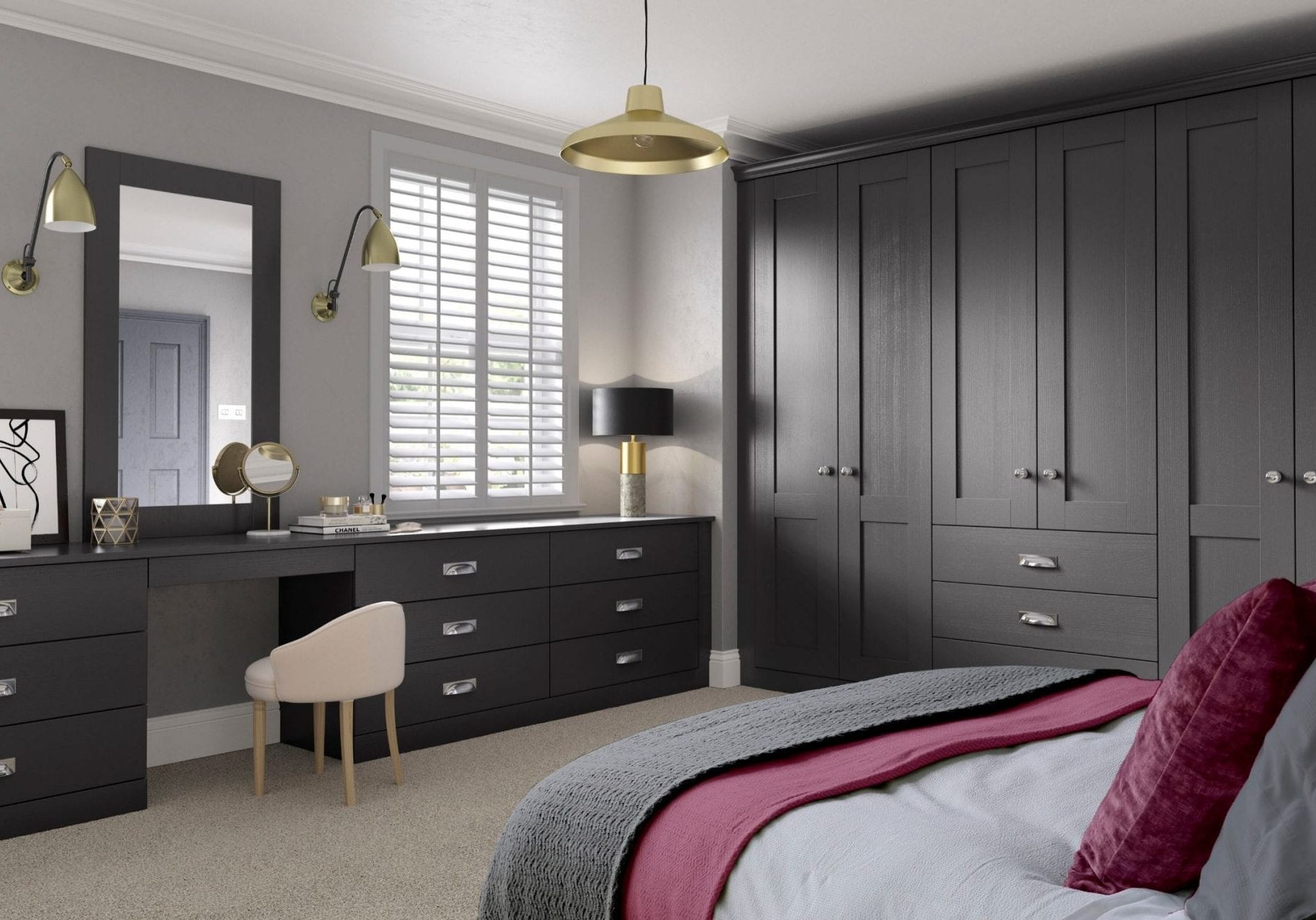 An HKS bedroom doesn't just look great, it's also a practical haven: somewhere that's clutter-free and makes your life easier. We know as well as anyone that clothes can be a nightmare to store. That's why we fit clever storage solutions into your bedroom design like a shoe rack, partitioned drawers and somewhere to put your hairdryer!
If you're looking for something that's sleek, minimalistic and creates a great impression, our modern bedrooms could be just the thing for you. Inspired by the latest in modern design, these interiors really stand out from the crowd.
Visit One of Our Three Stunning Showrooms
To get a great idea of what we can offer you, it's best to visit one of our three locations throughout Sussex. Our showrooms are situated in Heathfield, Haywards Heath and Eastbourne, and each location has a range of bedroom displays that you can look at. Our showrooms are also where we carry out our design appointments. This is an opportunity to have one of our talented designers create a computerised plan of your room. All you need is your room measurements and we can get to work creating your bedroom sanctuary.
If you're looking for a cosy bedroom that has a welcoming feel, look no further than our range of traditional bedrooms. These interiors are designed with classic design styles and colour schemes in mind, as well as practicality and functionality.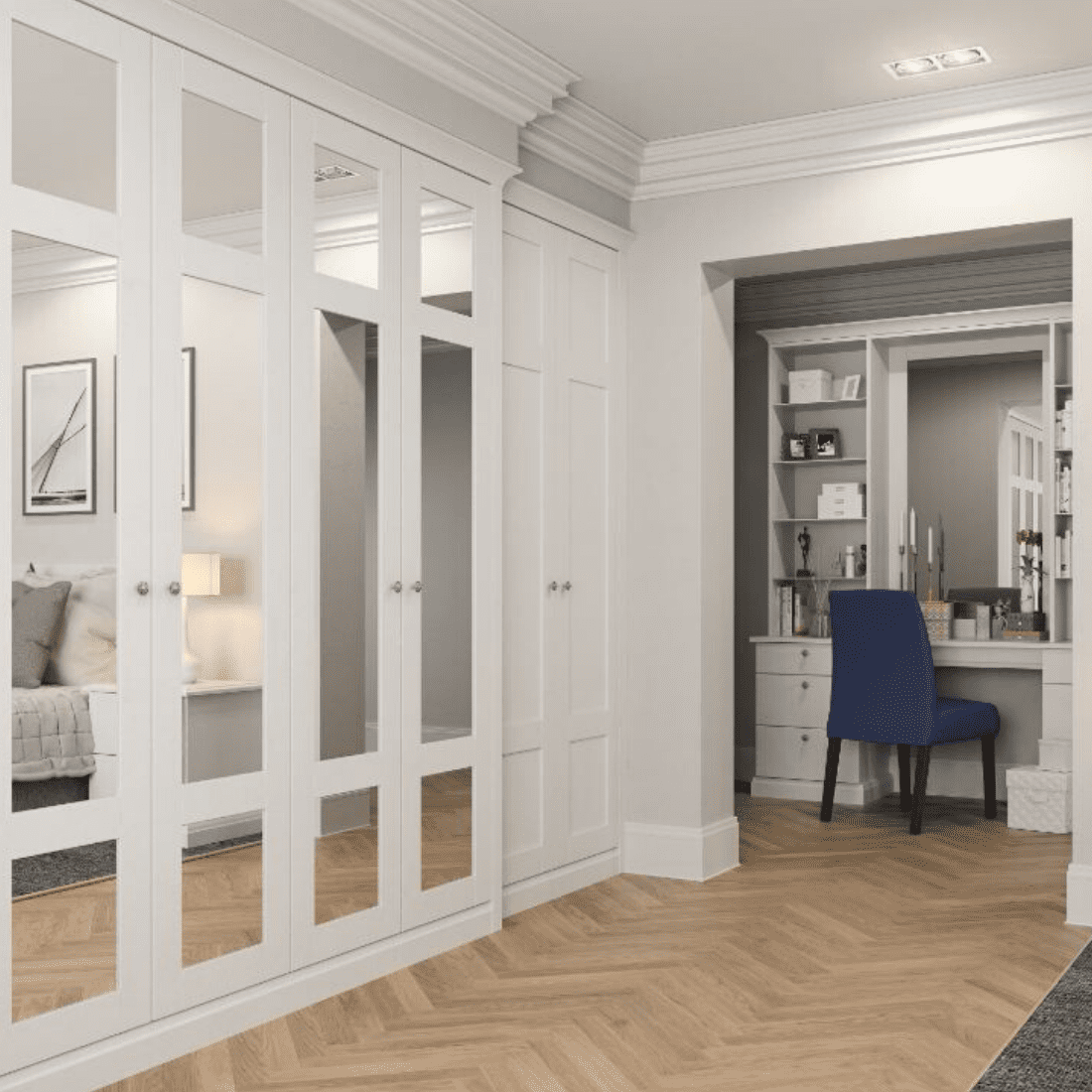 Our bespoke ranges are built with exacting craftsmanship and are designed to fit your existing space like a glove, meaning you get an interior that you can enjoy for years to come. Find out more about our processes, our team and our history on the 'About Us' page...
Start Your Design Journey...
Take the first step on your design journey by booking a free design appointment with one of our design experts.