Traditional Bathrooms in Sussex
We have a passion for creating beautiful bathroom interiors, and we'd love to help you realise your dream bathroom. Explore our traditional bathrooms below...
Beautiful Traditional Bathrooms Sussex
A visit to your bathroom should be an uplifting experience. It should revitalise, invigorate and prepare you for the challenges of the day ahead. If you're not happy with your current bathroom, we're here to help. Our traditional designs are brimming with character and class. They offer the ideal solution to transform your bathroom into the sophisticated and practical interior you've been searching for. A well-designed traditional bathroom melds classical detailing with up-to-the-minute technology, meaning you can enjoy incredible practicality whilst achieving a gorgeously elegant and inviting setting.
Our beautiful traditional bathrooms are remarkably versatile. So, whether you are looking for a clean, understated design that gives a nod to tradition or a lavish, Victorian-inspired interior, our classic bathrooms will complement your vision. Our experienced designers are here to guide and advise you to ensure you get the most from your project. They will take the time to listen to your ideas before creating a design that suits you and your household perfectly. We know how much your home means to you and will ensure you have plenty of opportunities to tweak and develop your design throughout the process. If you'd like to find out more about how we can help you with your bathroom project, we'd love to hear from you. You can contact your local HKS showroom now by clicking here.
Your Morning, Transformed
As well as designing aesthetically pleasing spaces, here at HKS, we pride ourselves on creating interiors that are truly functional for the people that use them. From keeping your bathroom clutter-free with ingenious storage to devising a layout that optimises efficiency, we've got a few tricks up our sleeves to ensure your bathroom is as practical as it is stylish.
We can fit your bathroom with the latest features, including walk-in showers, backlight mirrors, wall-mounted toilets and more. During your design appointment, we will go into great detail to understand how you use your space, allowing us to select the products best suited to your needs. Our thorough design process ensures we create a bathroom that's perfect for your day-to-day life as well as your budget and taste.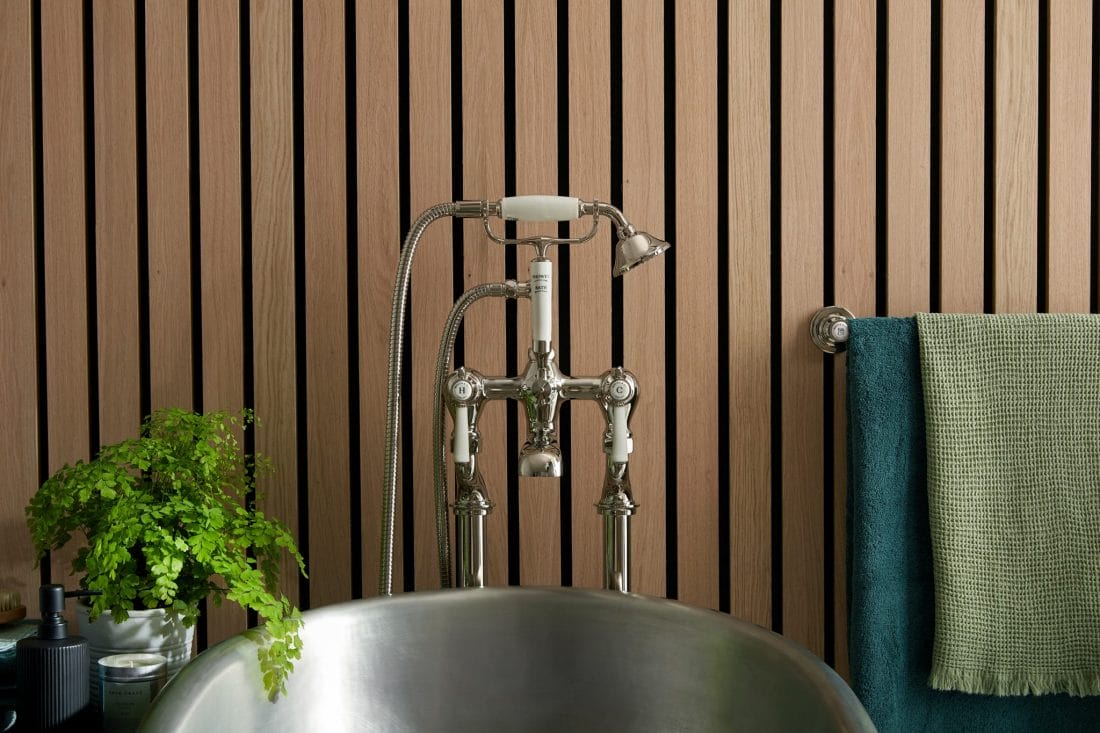 Experience Luxurious Quality At Our Sussex Bathroom Showrooms
Discover some of our stunning traditional bathrooms for yourself at one of our lovely Sussex showrooms. Browsing our displays in person is a wonderful opportunity to appreciate the quality of our products and begin envisaging your space. You will find a brilliant collection of tiles, light fittings, taps and bathroom suites to explore, which are sure to give you great inspiration for your project.
During your visit, our knowledgeable team will be on hand to answer your questions and discuss your ideas. Here at HKS, we offer a comprehensive bathroom design and installation service which makes achieving your perfect traditional bathroom simple and hassle-free. Our experts will be happy to talk you through the process. Alternatively, you're welcome to browse our displays in your own time. You can find your nearest HKS showroom by clicking here.
"We recently chose HKS to install our shower en-suite. The installation was carried out to a high standard, and we are extremely pleased with the end result. Many thanks to John for listening to our design requirements, to Nick for managing the project, and finally to Phil, who worked diligently alongside the electricians and plasterer. We would not hesitate to recommend HKS."
"We could not fault HKS throughout our experience. They were so welcoming in the showroom, you felt the team really had time for you. The work was completed on time, to the highest standard by friendly and hardworking professionals. Our beautiful new en-suite bathroom exceeds all our expectations. So much so that we shall be returning to HKS for more work in the New Year!"
Start Your Traditional Bathroom Journey Today
Take the next step towards realising your beautiful traditional bathroom and find out what the expert team at HKS can do for you by clicking below to book a free design appointment.